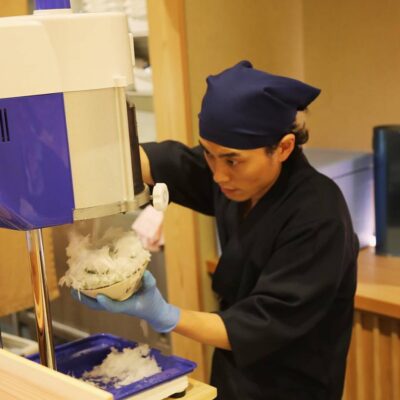 Taught by tea master Yasunari Oyama
Experience Japanese tea through shaved ice
We wanted to provide tea that could help people cool down after a long day of sightseeing and sweating under the strong sunlight of summer.
With the desire to provide "a cooling real tea experience" and the guidance of tea master Yasunari Oyama, we are able to offer you our authentic Japanese tea shaved ice. The tea used to make this shaved ice has been specially selected by Chasanraku and Mr Oyama.
Please enjoy our 'Japanese tea shaved ice' from which you can taste delicate flavors of teas produced by expert tea growers.
Hiroki Ikeda,
Store Manager, Chasanraku
Shaved ice menu
Matcha (powdered green tea) espuma shaved ice
Kamairicha (pan fried green tea) shaved ice
Matcha (powdered green tea) shaved ice
Hojicha (roasted green tea) shaved ice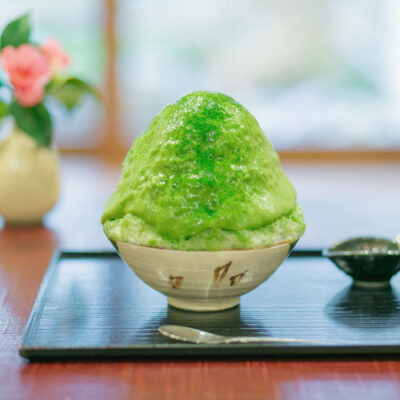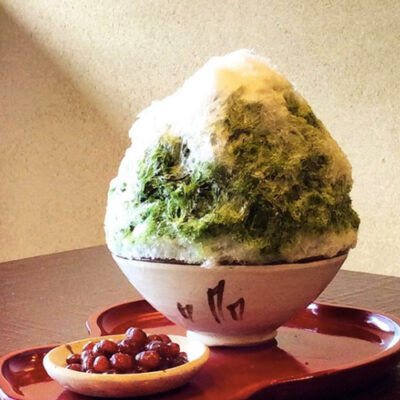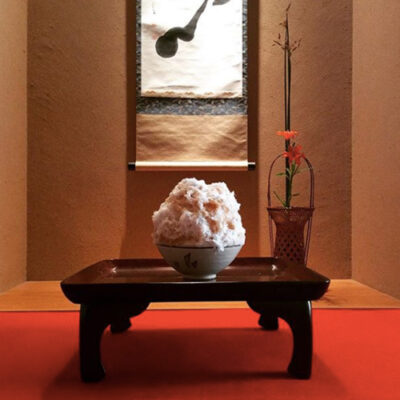 Availability
Please note that shaved ice is limited to the summer season and only available between May and September
〜

How to enjoy matcha espuma shaved ice

〜
---
Espuma is a short-lived foam made of matcha(powdered green tea) served over shaved ice. It is most delicious when it is freshly served. If you'd like to take photos, please be quick!
1. First please enjoy the light foam texture and elegant umami (savory) taste of the matcha
2. Then try the sweet beans as a palate-cleansing side dish and add syrup to taste
3. The shaved ice is served in a matcha tea bowl. Finally, after the ice has melted you can enjoy drinking cold green tea.
The creator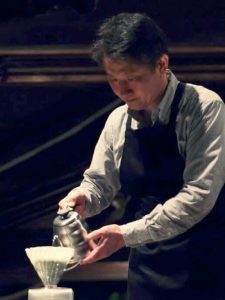 Mr Yasunari Oyama
One of only 13 people in Japan who possess the highest rank of "tea master" of Japanese tea. As well as having a deep knowledge of Japanese tea and outstanding skills, he is also the owner of the popular shaved ice café 'Shimokita Chaen(Tea Garden) Oyama' in Tokyo's Shimokitazawa district. He is the original creator of Matcha espuma foam shaved ice.
Tea grower
Matcha used to make espuma shaved ice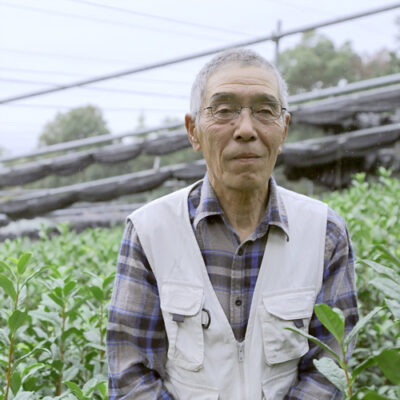 Mr Tsuji(Shirakawa, Uji, Kyoto Prefecture)
Produced in Shirakawa – a tea production location that is famous even within Uji (the most famous Japanese green tea producing area) for its high quality of tea leaves. Mr Tsuji who owns this tea garden in Shirakawa won the first prize in the National Tea Competition. We use this award-winning tea grower's matcha to create our luxurious shaved ice.
Matcha used to make shaved ice with matcha syrup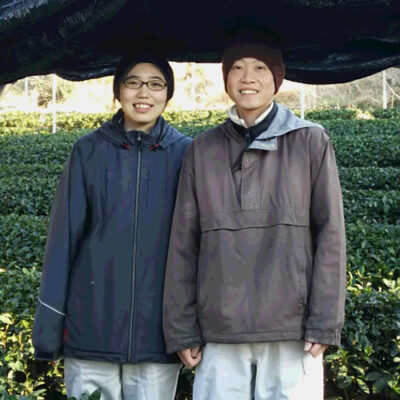 Mr & Mrs Hayashi(Wazuka, Souraku-gun, Kyoto prefecture)
Grown amongst the beautiful scenery and tea fields of Wazuka. Mr Hayashi has been passionate about cultivating green tea through organic and natural farming techniques since overcoming a serious illness when he was young. Mr Hayashi's matcha is gentle on the body so you can feel the health benefits of nature.
Hojicha used to make shaved ice with hojicha syrup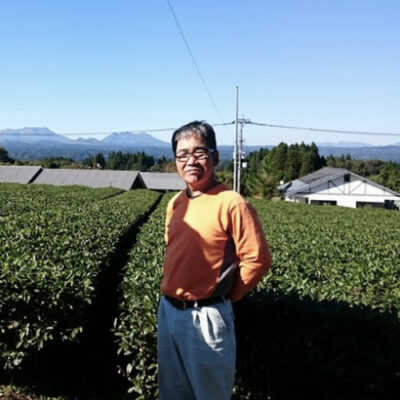 Mr Korogi(Gokasecho, Miyazaki Prefecture)
Gokase is the place famous for the kamairicha (pan-fired tea) production. Mr Korogi focuses on making tea that cherishes the natural aroma of the tea leaves. Mr Oyama roasted Mr Korogi's tea to create the hojicha syrup for our shaved ice.