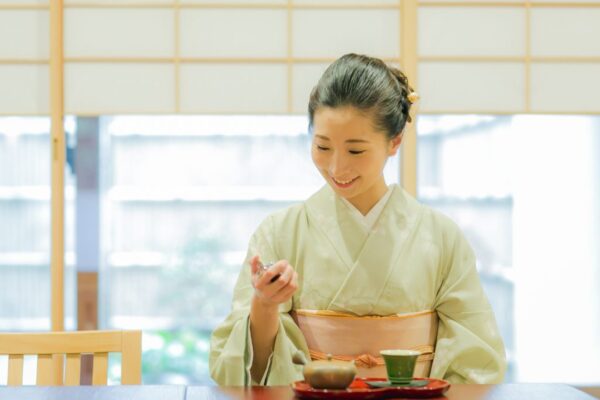 Japanese tea felt with five senses
At Chasanraku tea house, we aim to help our customers enjoy the tea carefully grown across Japan through all 5 senses. For that purpose, we take care to select only the highest quality of water and explore the perfect brewing method for each tea leaf. The staff who will welcome you are qualified Japanese tea sommeliers so please do not hesitate to ask for tips for enjoying delicious tea in your daily life. We are confident that you will find a cup of tea that suits your taste.
Hiroki Ikeda
Store Manager, Chasanraku
Tea Time
We offer rare tea from all over Japan.
Through our Japanese tea course, you can enjoy the pleasure of tasting and comparing various types of tea.
Matcha
(powdered green tea)
1200 yen
Sencha
(steamed green tea)
950 yen
Kamairicha
(pan-fired green tea)
from 600 yen
Hojicha
(roasted green tea)
750 yen
(tax excluded)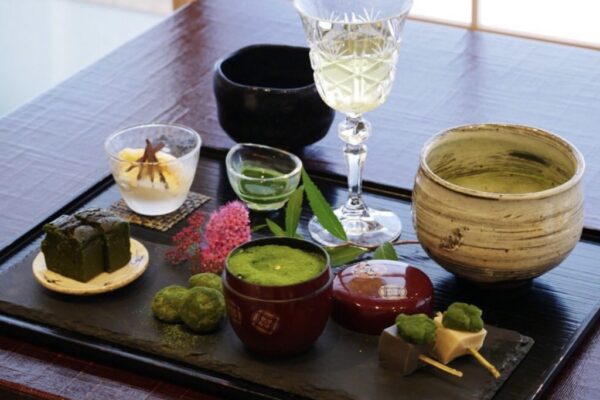 Matcha
(powdered green tea) centric tea set
2300 yen
Enjoy our highest quality matcha and 5 kinds of house-made matcha dessert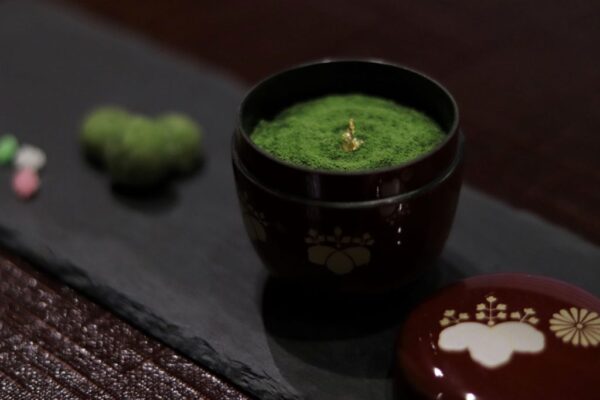 Wagashi (Japanese traditional sweet) and tea-flavored dessert
from 400 yen
Enjoy a relaxing tea time with sweets that go well with Japanese tea.
Lunch menu
Japanese tea contains glutamic acid which is the same umami taste found in seaweed.
Made with our special combination of dashi (fish stock broth) and green tea, you can enjoy the aroma and umami savory taste of tea together with a variety of Kyoto style obanzai side dishes.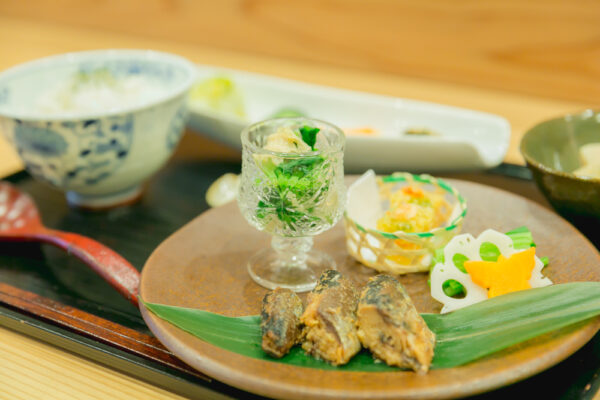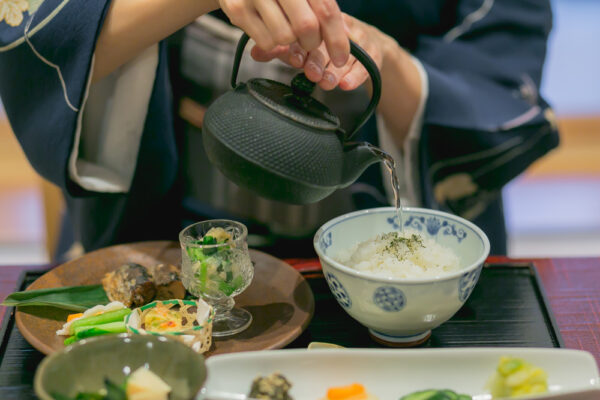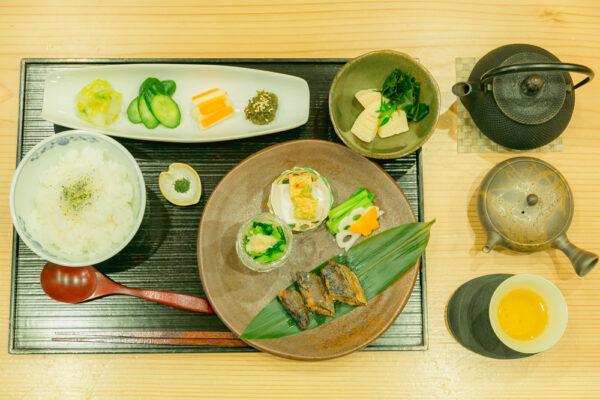 Ochazuke (rice with tea) and side dishes 1300 yen
*Reservation Required*
We will finish offering ochazuke and side dishes by March 16. We will announce a new lunch set as soon as it is ready.
Many of the teas we serve at our tea house can be purchased in store.
If you are looking for tea leaves or teaware souvenirs to remember your time in Arashiyama,
please do not hesitate to ask our staff.
Introduction of our tea farmers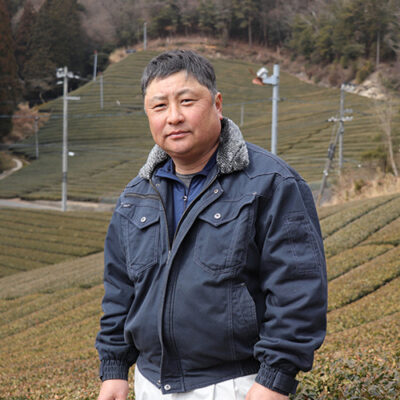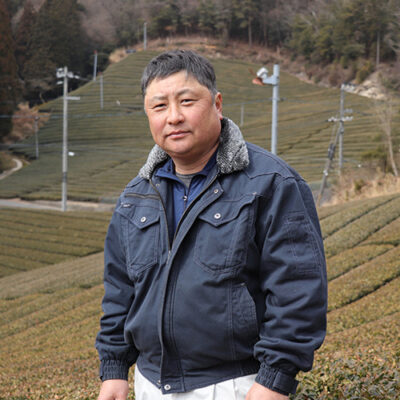 Mr Yuki(Minamiyamashiro, Dosenbou, Kyoto prefecture)
Grown utilizing the environment of severe temperature differences and using skilful tea growing technology, Mr Yuki produces tea with a delicate balance of aroma, umami savoriness and bitterness. You can feel the original and authentic taste of green tea.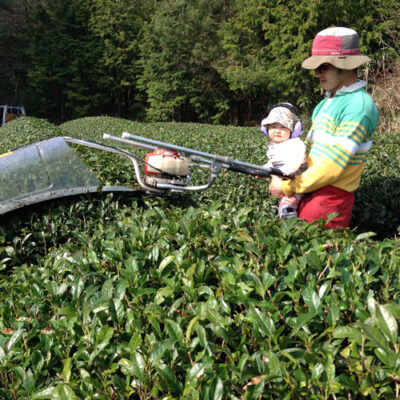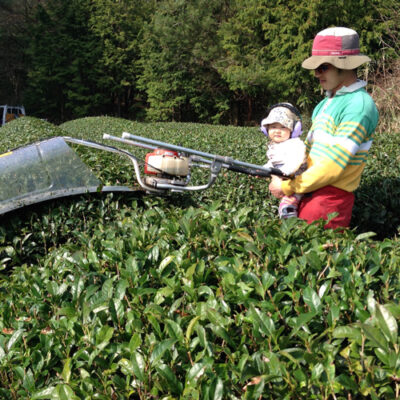 Mr Kayashita(Yamazoe, Nara prefecture)
Mr Kayashita who produces tea while living almost completely self-sufficiently in the mountains, grows tea using the once almost lost Kumano method of sun dried tea. Grown without using pesticides or fertilizer, this tea dried in the sunlight gently nourishes the body.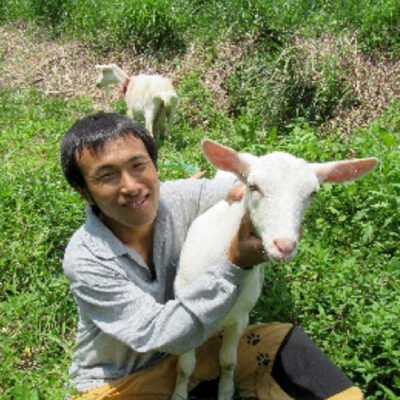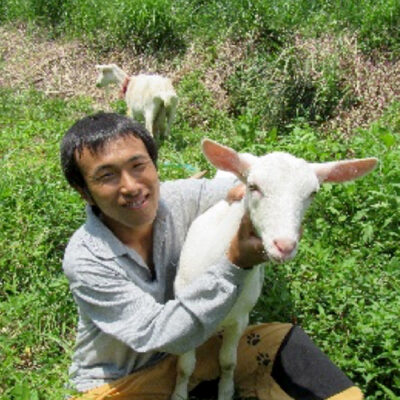 Mr Shibamoto(Makinohara, Shizuoka prefecture)
Mr Shibamoto is a farmer who produces unique tea such as 'cherry blossom tea' and tea produced using natural goat farming methods. He always tries to research new ideas and aims to make tea that 'sparks joy'.