Tea Ceremony Experience
at Chasanraku in Arashiyama, Kyoto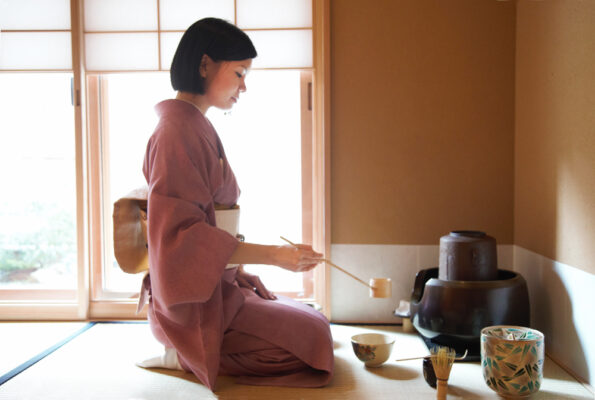 Considering the current Coronavirus situation, we have decided not to offer tea ceremony experience and tea workshops in which we can not avoid the contact among our guests and staff. We will inform you when we restart the programs on our website and SNS. Thank you for your kind understandings.  
The 3 important points
At Chasanraku, in order to allow our guests to understand the world of tea more deeply, we offer completely private experiences limited to only a few people at a time. Even those who have never experienced tea ceremony can enjoy the authentic atmosphere.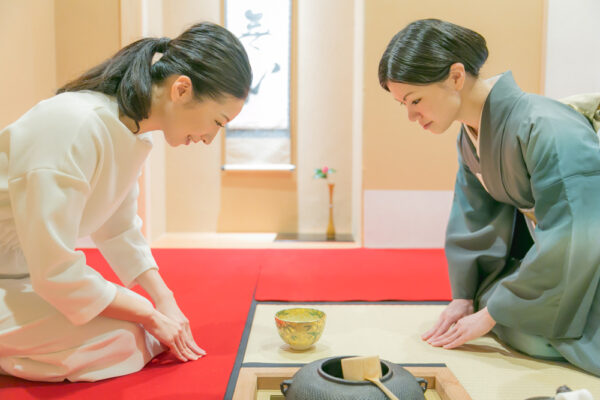 Japanese hospitality
The host is a tea professional.
We will prepare tea with all of our hearts for each guest.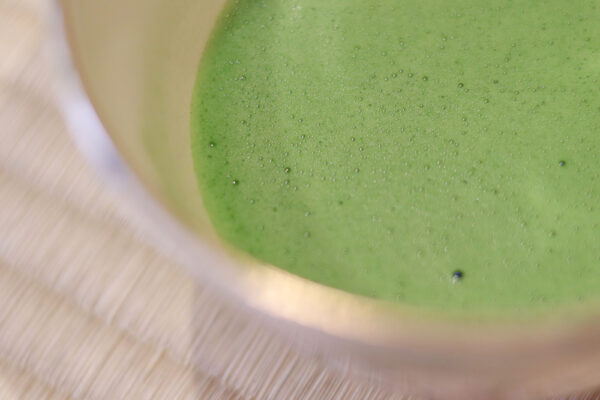 High quality matcha
We offer only the highest quality of tea.
We have carefully selected matcha cultivated locally in Kyoto.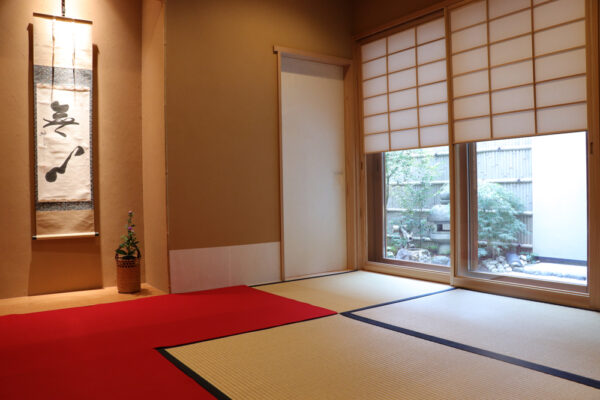 A refined space
The authentic tatami tea room was made using the traditional 4.5 mat design Kyoto style Japanese carpentry.
Programs
We offer various programs for you to experience tea ceremony and feel the culture of Kyoto
Things you can exerience
We will explain below in more detail what each experience involves
A. Tea ceremony experience: Learn how to participate in tea ceremony as a guest
Otemae is the process of preparing and purifying the tea ceremony tools, and preparing tea for each guest.
In this experience you can observe the hosts skillful preparation and enjoy the bowl of matcha that was made in front of you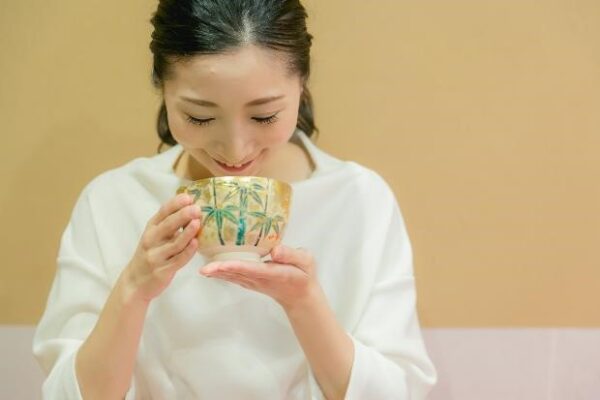 B. Matcha making experience
Experience using the tea whisk to prepare your own bowl of matcha.
We will teach you how to make a delicious cup of tea by yourself in your own home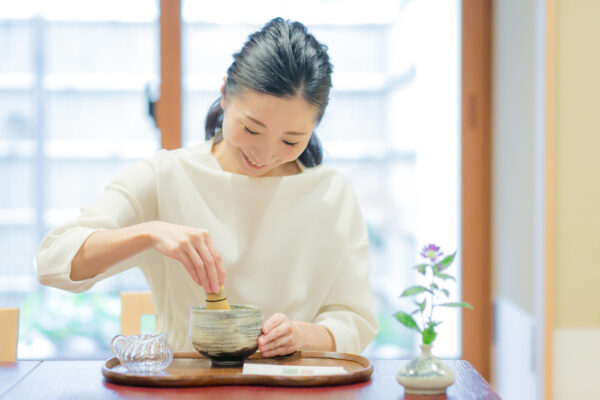 Programs
Duration
Things you can experience
Price
A
B
from 2 people
for only one participant
Tea Ceremony and Matcha Making Experience
70min.
◯
◯
5,800yen
10,000yen
Tea Ceremony
40min.
◯
4,000yen
6,500yen
Price (for only one participant)|Premium Tea Ceremony 11,000yen, Tea Ceremony and Matcha Making Experience 10,000yen, Tea Ceremony 6,500yen, Matcha Making Experience 3,500yen
· All the above amounts are charged per person, excluding tax.
· Please contact us about cancellation or change of time by 6pm the day before. After that will incur a 100% cancellation fee.
Our maiko experience plan
Normally a world off limits with the "regular customers and invitation only" policy of Kyoto's geisha districts, but at Chasanraku we offer the unique opportunity to meet a real Maiko (apprentice geisha) in our tea room in this authentic tea ceremony experience.
The flow of the Maiko tea ceremony experience plan

① Introduction (10 minutes)
First of all, our Chasanraku staff will introduce the history of the tea ceremony and maiko culture.
② Tea ceremony experience (30 minutes)
Maiko will perform tea ceremony. Please enjoy this special moment observing the beautiful costumes and her elegant performance.
③ Conversation with maiko (10 minutes)
Maiko will answer any questions you have.
Please think about what you would like to ask in advance.

④ Dance performance (5 minutes)
The main event of Maiko's performance is the traditional dance.
Please enjoy watching the beautiful dance that has been refined through daily lessons.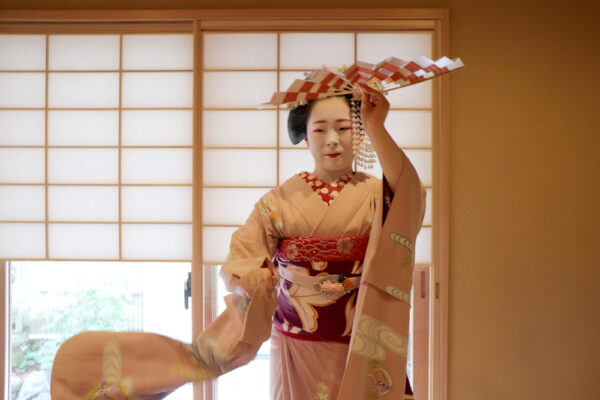 ⑤ Photo opportunity (15 minutes)
As a special memory of your trip to Kyoto, you can take group or individual photos with maiko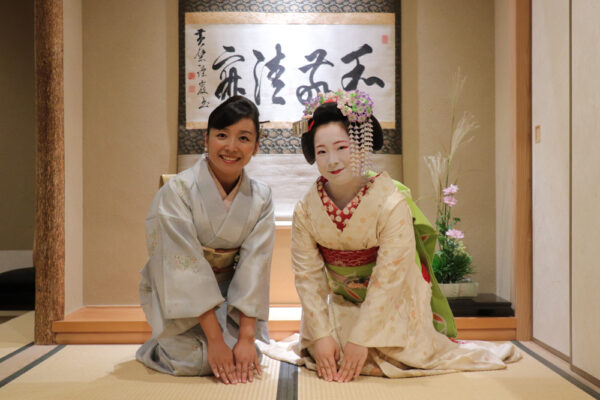 In addition to our Maiko tea ceremony experience, we also accept reservations for an evening dinner party with Maiko.
The evening events are only available from 5pm to 7pm.
Please inquire over the phone or through the contact form below.
Maiko's plan application
Please have a read.
■ About reservation
Please apply 10 days before plan date.
■ About Maiko arrangement fee
We charge a fee of 55,500 yen (tax excluded) per group.
■ About payment
Regarding this plan, we ask you to pay in full at the time of reservation. You can pay by credit card or bank transfer. Please understand that reservation will only be confirmed when payment has been received. Please bear in mind that you will be responsible for the transfer fee.
■ Cancellation fee policy
8 days before the reservation: 0%
2-8 days before the reservation: 40%
1-2 days before the reservation: 80%
After 6pm the day before: 100%
* please call before 6pm local time
| Programs | Duration | Price (from 2 people) |
| --- | --- | --- |
| Maiko Tea Ceremony Experience | 80min. | 9,800yen(+maiko arrangement fee*) |
| Dinner with Maiko Experience | From 120 min. | 30,000yen~(+maiko arrangement fee*) |
・ All of the above prices are per person and exclude tax
* We will charge 55,500 yen per group (tax excluded) for maiko arrangement fee in addition to the experience plan
Japanese culture and tea ceremony
This set plan includes wearing kimono. You can experience Kyoto's culture as well as learn about tea ceremony.
The flow of kimono dressing and tea ceremony experience (Oi Tea Plan)
① Kimono dressing (45 minutes to 1 hour)
※ The time required will vary depending on the number of people
At "Zyupan Kimono Rental" you can choose from their wide collection of fashionable kimono, and the friendly staff will dress you. You can experience wearing kimono styled by a professional who is also active in television and magazines.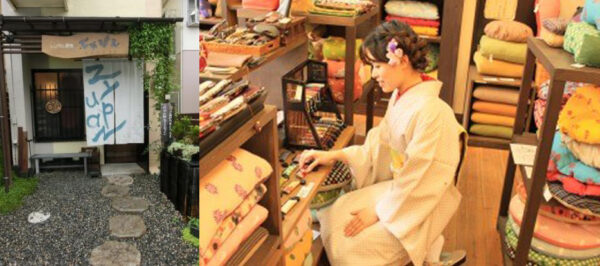 ↓ 12 minutes on foot / 5 minutes by car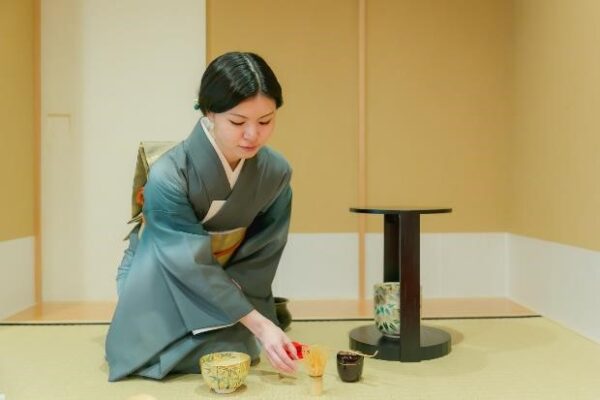 ③ Photo shooting (about 20 minutes)
※ The time required depends on the number of people
For customers who applied for the oi tea plan, after the tea ceremony experience, the staff will take a picture of you in the tea room with a professional camera as a memory of your trip.
(Please note that the photo will be data only)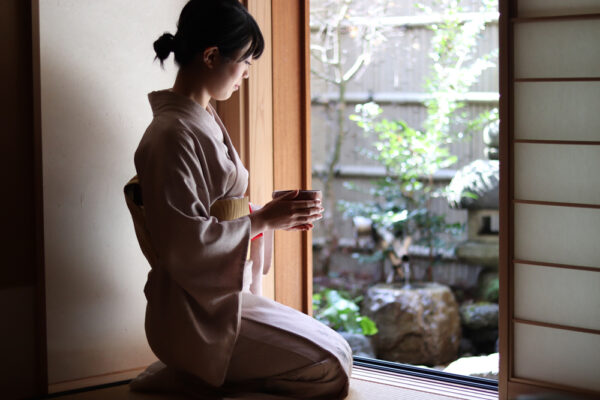 ④ Please enjoy sightseeing in Arashiyama until kimono return time
※ Payment is charged separately for Zyupan kimono rental shop and Chasanraku.
Zyupan Kimono Rental Introduction
A kimono rental shop run by a family of artisans who specialize in yuzen (Japanese fabric dyeing). They have a large collection of fashionable kimono with a wide range of styles from traditional to modern designs. With their spirit of Japanese hospitality, and professional kimono stylists who often work in the media, they are a popular shop with many regular customers.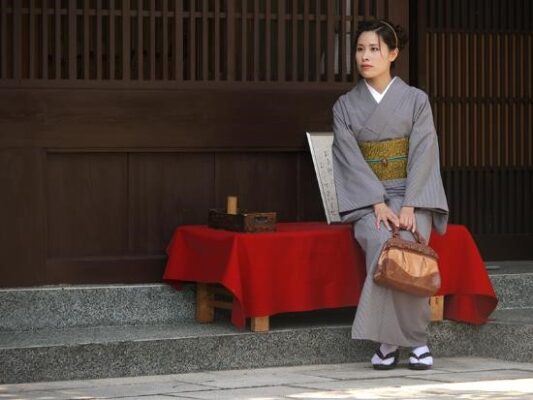 | Programs | Duration | Price (from 2 people) | Price(for only one participant) |
| --- | --- | --- | --- |
| Kimono Dresshing & Tea Ceremony Experience | from 120 min. | Please inquire. | Please inquire. |
· All the above amounts are charged per person, excluding tax.
· In the case of cancellation or change of schedule, please contact us by 6pm the day before. After that a 100% cancellation fee will be charged.* For the kimono and tea ceremony experience plan, choose the course of the tea ceremony experience
from here.
FAQ
Q Can children participate in the program?
A Yes. If you would like a full experience with a serving of matcha, the adult fee will be applied. But children under 12 can accompany their adult guardians without charge. If you are going to participate in the program with an accompanying child, please let us know in advance.
Q Do you accept complete beginners? Do you have a dress code?
A Of course. Our program is for people who have never tried tea ceremony before. There is no dress code. However, it may be better to avoid mini-skirt or shorts because you will have to sit directly on the floor. White socks are recommended but not necessary.
Q May I take photos or videos during the session.
A Yes.
However, we would like our guests to focus on the tea ceremony and enjoy the experience.
You will have time for photo-shooting after the program so please do not worry.
Q Do you have chairs in a tea room?
A The tea ceremony will be held in a tatami-matted room.
You will have to take off your shoes to enter the room and sit on a tatami mat. But for those who have difficulty in sitting directly on the floor,
we can prepare a low chair. We only have two chairs, so please let us know if you need it when you make a reservation.
Q Is it OK to wear perfume?
A Please refrain from wearing strong perfume so you can enjoy the subtle and elegant aroma of the tea itself.